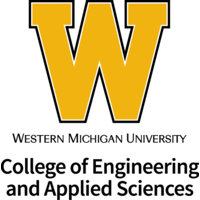 Transformative Interdisciplinary Human+AI Research Group
Vision
A future of harmonious and productive human-AI coexistence that will positively transform human society. Tackle BIG problems together on a global scale: climate and nature, food and water, energy, diseases, etc.
Aims and Purposes
1. Conduct cutting-edge research at the intersection of human-centric AI technologies (e.g. sensory and/or cognitive enhancements).
2. Prepare current and future STEM/CI* professionals for harmonious and productive human-AI collaboration.
3. Cultivate AI readiness (AIR) in diverse student populations, e.g. 2- and 4-year institutions, disciplines not traditionally considered STEM but routinely apply quantitative methods.
4. Influence STEM curricula to promote AIR among learners.
5. Model safety, security, and reliability as pillars that support trustworthiness in AI technologies.
6. Establish possible rules of engagement of futuristic strong and pervasive AI (or AGI), potentially powered by quantum computing principles.
*For a definition of STEM, see https://www.bls.gov/oes/topics.htm#stem. CI = cyberinfrastructure
Interdisciplinary Faculty Members and Associates within WMU
Eur Ing A.C. Fong, CEng, Computer Science. Associate Editor, IEEE Transactions of Consumer Electronics (2013-). Associate Editor, IEEE Access Consumer Tech Section (2021-). Focus of the IEEE Consumer Tech Soc (CTS) is human-smart consumer tech interaction and synergy
Dr. Jun Oh, Civil and Construction Engineering and Director of Transportation Research Center for Livable Communities
Dr. Kevin Lee, Statistics
Dr. Richard Meyer, Mechanical and Aerospace Engineering
Dr. Guan Hong, Computer Science
Dr. K. C. Chen, Business Analytics
Dr. Zachary Asher, Mechanical and Aerospace Engineering
External Partners from Industry, Government Agencies, and other educational institutions
Projects
NSF CyberTraining Project
Modular experiential learning for secure, safe, and reliable AI (MELSSRAI)
Investigators: A.C. Fong, Ajay Gupta, Steve Carr, and Shameek Bhattacharjee.
Student Members: Sirwe Saeedi, Kyle Hammerberg, and Anubhav Rawal.
Related Publications
Overall Framework And Modules (expected date of dissemination: late August 2021)